Shimmy Ahmed: How an obsession with music led to a passion for fashion
Been Featured by the lovely folks at Shot.net.
Read full interview here
On My Radar | Shimmy Ahmed - Shot.net
The nice folks at Shots.net popped me on their directors Radar, in their comedy special.
Click Here To read full interview
Shimmy Ahmed takes us on a lo-fi tour of the city that never sleeps
Read Full Interview - Here
4/5 Stars on David Reviews | Spoke London "Fakenschmilen"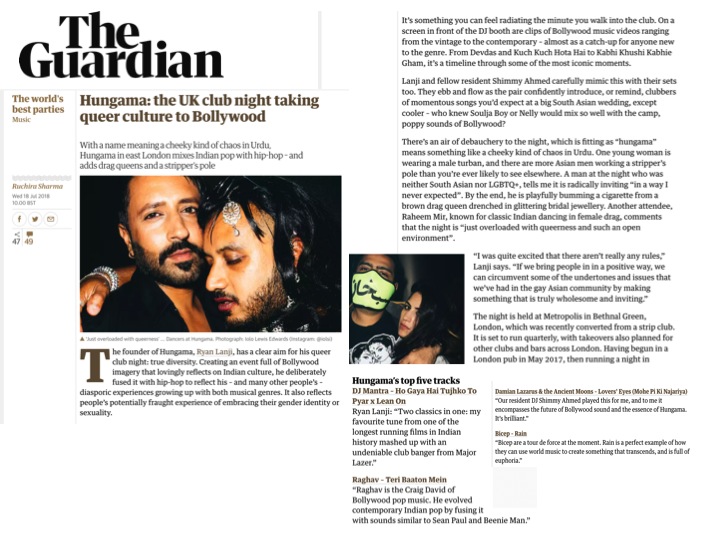 The Guardian | Worlds Best Parties - HUNGAMA
I'm a resident DJ at the incredible night founded by Ryan Lanji, Hungama - Read More about it Here
Upcoming DJ Dates:
27th October 2018 | Hungama x STP Halloween
2nd November 2018 | Diwali Superstore
Profiled on David Reviews
Little Black Book
Director, Shimmy Ahmed joins 'Free The Bid'
"Wait" a film written + directed by Shimmy Ahmed accepted into Raindance Film Festival
Raindance Independent Filmmakers Festival 2015 - http://calendar.raindancefestival.org/films/wait